A Journey Back to God through the Pandemic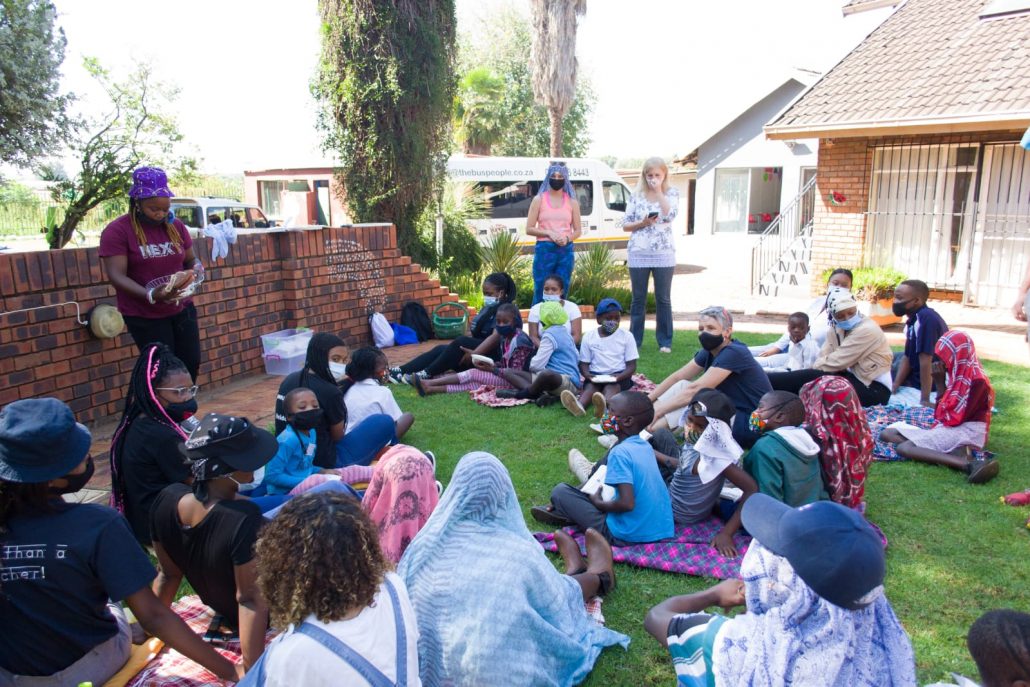 Martha was among the thousands in South Africa who had lost their jobs last year due to the pandemic. As the eldest child in a family of 6, the pressure to support the family rested on her shoulders. In many cultures in Africa, it is common practice that the oldest child works and provides the financial means for the parents.
"I had lost my job during lockdown and had no source of income to assist my family. My father did not realize that I would no longer be able to support him. I felt that God wasn't there for me and I stopped socializing with people. It was tough," said Martha in tears, as she recollected the trauma of it all.
It was at that time that she volunteered for the Open Schools Worldwide training through her church, Community Ministries, in Muldersdrift, Johannesburg.
"The training changed me. It touched me on a personal level, particularly during the 'Route 86:11' board game. I couldn't finish the game. It became very personal and challenged me. It helped me find myself by understanding that there is a reason why we go through trials in life. It was a gift from God that ended with me wanting to be part of the program," she shared.
The Route 86:11 game is based on Psalm 86:11. 'Teach me your way, Lord, that I may rely on your faithfulness; give me an undivided heart, that I may fear your name'.
After the training, Martha reached out to others for help. "I had been in a deep trench. To regain my self-confidence, I started interacting more with people from church and received counselling from a lady pastor. My spiritual life improved, changing everything for me. I felt like Christ was back with me and I was back with Him. The relationship was better."
God was at work in her life, healing her relationship with her father. "My father, who was born in Malawi, had never been happy with me wanting to become a teacher, because those who teach in Malawi are not paid much. His plan was that I should get an education, go to university, work, earn lots of money and assist him financially. However, all his efforts to get me a job failed.
When Open Schools started their community ministry, I told him that I was going to go to church every Saturday to serve in this program. Every weekend was a struggle, but he finally began to see the reality of the situation. He started to accept my hopes and dreams and even began sponsoring food for the Open Schools program that we started in the community!"
Martha's dream is to give back to the community. As someone who narrowly missed being married off as a child, she wants to open her own non-profit organization where she can help children who are marginalized and vulnerable, the orphans and the victims of child marriage.
"Last year, I blamed God for everything, without realizing that He gives and He takes away. He opened my eyes and put me on a new path where I can engage with more people. He changed my life for the better," Martha said emotionally.
https://openschoolsworldwide.org/wp-content/uploads/2018/12/openschoolslogowhite.png
0
0
Rohan
https://openschoolsworldwide.org/wp-content/uploads/2018/12/openschoolslogowhite.png
Rohan
2021-04-27 07:00:25
2021-05-05 04:03:00
A Journey Back to God through the Pandemic