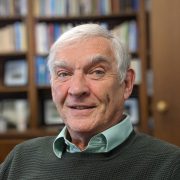 Dr. Alan McIlhenny (Co-Founder) started his career as a high school mathematics teacher in Belfast, Northern Ireland. This was followed by six years as Head of Mathematics in a college in the Seychelles (Indian Ocean) and then four years as a professor of mathematics education in Tribhuvan University, Nepal. This time in the Seychelles and Nepal brought awareness to Dr. McIlhenny that traditional schooling does not effectively meet the needs of all children in developing countries. With Nepali colleagues, he co-authored a book on the teaching of large classes and completed his Ph.D. at the University of Surrey in UK, researching alternative approaches to schooling with particular reference to the problems facing educators in developing countries.
Dr. McIlhenny was the Principal and Founder of the Kathmandu International Study Centre, a unique high school in Nepal catering to the needs of young people from many nationalities. After eleven years of service in Nepal, he returned to Northern Ireland and became the Director of Tearfund for Ireland. Tearfund is the largest UK and Ireland evangelical relief and development agency. His time with Tearfund gave Dr. McIlhenny hands-on experience of work with street children and AIDS orphans in a number of countries around the world. This combination of development and educational experience uniquely prepared him to develop OSWW. Dr. McIlhenny has been consulted on education/development problems in Nepal, India, Seychelles, Pakistan, Bhutan, Burkina Faso, Thailand, the Philippines, Brazil, and Bolivia.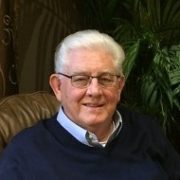 Philip M. Renicks, Ed.D. (Co-Founder)
Dr. Renicks remarked that he was first confronted with the stark reality for the need of a non-traditional approach to education while visiting a Christian school in South Africa.  He said, "as I stood on the beautiful green lawn of a Christian school and looked across the street at a large informal settlement with hundreds of children not in school, I was resolved to change that situation.  I came home and wrote a position paper on Children at Risk and later discovered that Dr. Alan McIlhenny in Northern Ireland had written a similar paper." We teamed up to host a Children at Risk task force in April 2002 to determine the special needs of this unique group of children.  This was the beginning of Open Schools Worldwide.  It has been a privilege to be actively engaged in this important experiment from the beginning.  Dr. Renicks has been involved in education for more than 50 years in every capacity from teacher, primary school principal, senior school principal and university professor.  He was a missionary to Ecuador, the Vice President of ACSI Global for 22 years and co-founder of Open Schools Worldwide.  He has traveled extensively in the developing world with the goal of providing quality Christian education to children form every socio-economic background.  He has been married to Joyce for 57 years, has four children, 10 grandchildren and 1 great grandchild.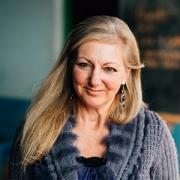 Director: Angie Pape has served in Christian education in South Africa for more than 25 years as both a primary school Principal and Head of Department at two Christian schools and as the Assistant Director for Early Education at ACSI South Africa.   Having obtained a higher diploma in Public Relations at the Public Relations Institute of South Africa, she applied her knowledge in educational projects during her employment at an oil company, but soon discovered her love for young children and chose to study Early Childhood Development.  She served as the principal at Calvary Christian College for ten years, before being asked to join the small team responsible for commencing the South African office for The Association of Christian Schools International.  Seeking diverse experience with children, she joined one of the top five charities in South Africa and spent six years fulfilling the dreams of more than 900 children with life-threatening illnesses.  For her work in the non-profit sector, she was awarded a bursary to study Project Management.  Moving from Johannesburg to the North West Province, she returned to the school environment as head of department and administration, where she remained for three years until approached by Open Schools Worldwide to take on the role of Assistant Director.
She has worked with hospital staff, professional entertainers and celebrities and has extensive experience in school management and leadership, event planning, public speaking, training and administration.   She has addressed educators at Christian school conferences and conducted workshops in the United States, South Africa, and other parts of Africa.  Angie cares deeply for people and has served with her husband in local church ministry as the praise and worship team leader and as the worship dance leader.
Throughout her career, her passion lies in the education sector, ensuring that all children are well educated, loved and cared for.  She has a heartbeat and passion for marginalized children.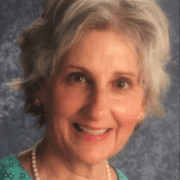 Director of Administration: Dana Neff came to Open Schools through her work with TeachBeyond. She resides in Horsham, England home to TeachBeyond's Global Centre. Dana's most recent move was from Vietnam where she was involved with a national school. Dana taught Grade 2 ESL relying on her previous 8 years of experience in Christian school kindergarten. Dana loves her role of helping with administrative work that integrates Open Schools into the larger TeachBeyond family.
Dana grew up in California and graduated from Arizona State University where she met her husband, Joe. They spent 4 years at Dallas Theological Seminary before a lifelong involvement in Christian schools that took them to Cedar Rapids, Iowa, Wheaton, Illinois, and Little Rock, Arkansas before moving overseas. Joe and Dana have 4 grown children all involved in education.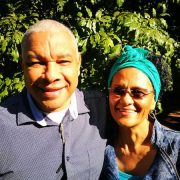 Country Director Zimbabwe, Zambia, Uganda and Malawi: Mitchell Lawrence and his wife Carol serve God's calling on their lives in Zimbabwe and Zambia where since 2012 they have travelled both countries extensively, training more than 100 volunteers, ministering God's Word and living their passion to see the lives and social limitations of marginalized children being changed by the Open Schools program.  Mitch has been involved in Christian education since 1999 as a teacher and Deputy Principal at Heritage Academy Christian School in Pietermaritzburg and has assisted ACSI in South Africa and Zimbabwe to promote Biblical integration into local Christian school curriculum.
He has been involved in planting churches in Bulawayo and Victoria Falls, the pioneering of Christian schools in Harare and in the leadership development of pastors in Zimbabwe and Zambia.  Mitch has served as pastor in a local church in Zimbabwe and has had the opportunity to work among the Tonga, Bushman, Ndebele and Zambian people.  He has a deep love for God's word and is a committed servant of the Lord Jesus Christ who has called Him to love those who seem to be forgotten.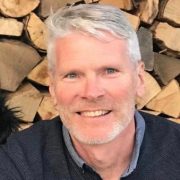 Director of Development (Europe and Canada): Phil Peters earned a science degree at the University of Winnipeg in Canada, before leading and developing an experiential and outdoor youth program in central Europe for four years.  After acquiring a graduate degree in educational ministries at Wheaton Graduate School in Chicago, he was Principal at Tauernhof, an international Christian training and retreat center in the Austrian Alps for 14 years.  He was passionate about the value of experiential and non-conventional education in facilitating significant personal development. Phil spent the next seven years as part of the leadership of an innovative church project in southern Germany, where he applied these developmental principles with children, youth, adults, and couples.  He was invited to become the Interim Director at Black Forest Academy, an international Christian school serving children who live in over 60 countries. Stemming out of this time, he initiated and developed several joint service projects with Habitat for Humanity, leading groups of students as well as adults to Romania to provide housing for orphans and the homeless. These experiences increased his burden and desire to mobilize capabilities and resources to help address the extensive needs of the poor and marginalized.  He is Canadian, is married, and has three children. Phil's wife is also involved in educational development as a developer and consultant for international and multilingual school projects in various countries in Africa, Europe, and Eurasia.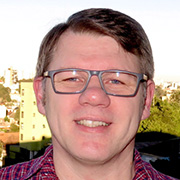 Country Director Brazil: Raphael Haeuser has a passion for education, music, and the relationship between the Christian faith and other spheres of life. He is Brazilian, serving with TeachBeyond in Brazil since 2008. He supports Christian teachers through training, courses, and online resources and heads the Open Schools team in Brazil. Raphael is married to Jo and is the father of Gabi and Vini.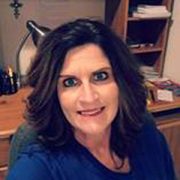 Country Director Ethiopia: Toi Mears worked in a public school for 25 years as a Reading Specialist and joined Teach Beyond in 2019 to become a full time missionary. She had been doing ministry work in Ethiopia for several years for the community in Korah surrounding the trash dump. Realizing her love for education as well as loving the least of these, Open Schools Worldwide seemed like a perfect fit to fulfill her passion in transforming the children and families of Korah. She has a dual role as the Open Schools Country Director for Ethiopia as well as the Ethiopia Interim Project Lead for Beyond Borders.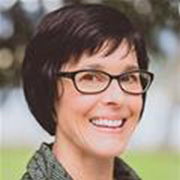 Curriculum Development Numeracy: Alison Poulter resides in B.C., Canada. Her teaching background includes working with a girls' education project in northern Ghana, and teaching at two Christian schools in B.C. She has a M.Ed. in International Education and a passion to bring Christ-centred education to out-of-school children and youth.